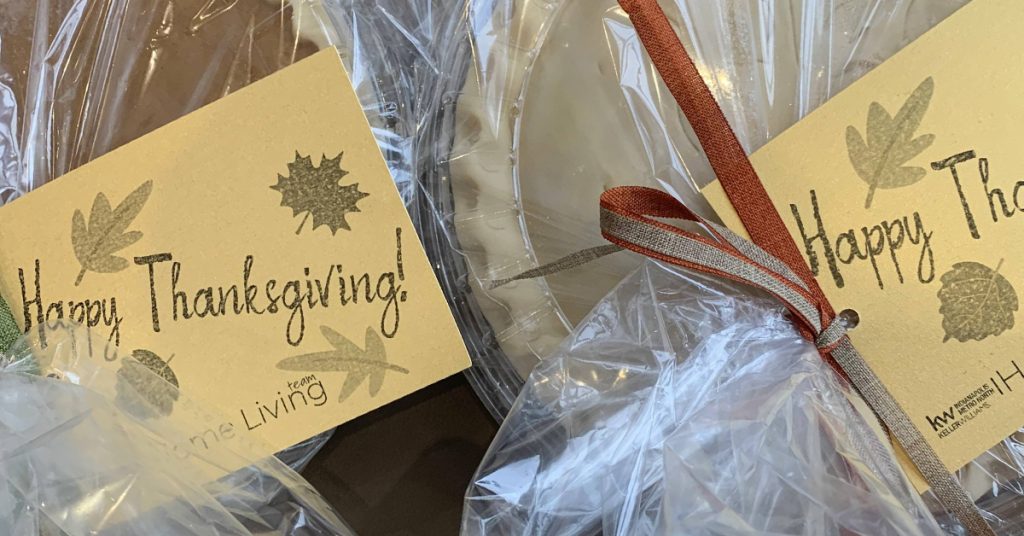 North Pole Experience & Thanksgiving Pies
We have always enjoyed hosting client appreciation events over the years. This year, however, things have been quite different and, unfortunately, social gatherings are few and far between. But we recently had the opportunity to host a small, socially distanced holiday event and were so pleased with the results! Thanks to the elves that worked behind the scenes to organize and produce this fun afternoon, our guests had a fantastic time!
Upon entering the North Pole Experience, guests first visited the Naughty or Nice Determination Station. I am happy to report that all my clients received a "NICE" Certificate! Next, they made their way to a Winter Wonderland, where a professional photographer was waiting to capture beautiful family portraits, which will be available just in time for Christmas cards! From there, guests ventured down a hallway filled with presents, where they could choose a special gift. Then came letters to Santa! Everyone had the opportunity to write a letter and drop it in the mail, headed to the North Pole Post Office. The best part is that Santa has promised to write back! Guests ended their visit with a delicious treat from Santa's Bake Shoppe.
All our guests also received a Thanksgiving pie, courtesy of the Home Living Team, and homemade by the local bakers at Lisa's Pie Shop. For those who were unable to make it to the event, we made sure they didn't miss out on pie! In all, 40 pies were picked up by our clients or delivered to them by members of our team. We are so grateful for the trust and support we continue to receive from our community and the friendships we have developed and maintained with our clients through the years. We wish you all a Happy Thanksgiving filled with joy, peace, good health, good food and love.