Is it a good idea to interview agents?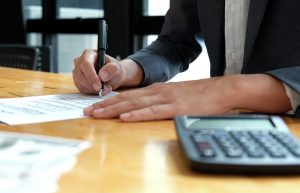 If you've used the agent in the past and were pleased with them, then no.  Or if an agent was referred to you by someone you trust and you believe the agent will put your best interest first and foremost, then there is no need to interview other agents.  If you met someone at an Open House or other similar activity and really hit it off, that's great too!  Do some research first, but you can trust your instincts.
On the other hand, if you encountered an agent through a Zillow ad or called a number on a sign, then yes.  Or if it is a friend of a friend that does real estate part time.  Do you get a bad vibe from an agent or is something just off?  In that case, we recommend doing your research and interviewing a few agents.
Realtors are consultants, marketers and negotiators…not just sales people. We are there to be fair and honest to all parties…not to "sell" you on anything.  Our job is to take the emotion out of selling or buying real estate and help navigate you through the minefield that is a real estate transaction.  Your family's dreams are on the line.  Not to mention, your house is likely going to be the biggest financial commitment you ever make.  So choosing the right agent is extremely important!    
Some things to look for when interviewing agents:
Read their reviews – Go to Zillow, Realtor.com, Google and search up their name. If you can't find them or they haven't published any reviews, proceed with caution.
Check out their Facebook page. Most Realtors will have a very professional presence on Facebook. If they don't use the largest website in the world to market themselves, how are they going to help you?
Do they answer their phone? Use text messaging and email? Make sure they are capable of communicating with you in the manner in which you prefer? Do they have access to digital signature software? Do they have access to the professional showing service? Do they hire a professional photographer to take listing photos? These days, anything less than all of the above is simply inexcusable.
Beware of agents who tell you what you want to hear when it comes to pricing your home. We use market data, comps and local knowledge to help formulate a target listing price. Using that data, along with input from the homeowner, we will develop a realistic price that everyone can be happy with. Don't be fooled by agents who over promise – they will likely under deliver. Get the price right the first time, otherwise, it can really cost you in the end.
These are just a few of the characteristics that make up a great real estate agent.  But there are so many more!  It is important to choose someone with experience, compassion, integrity, accountability, patience and professionalism.  But most important, your agent should be relatable, and you should enjoy your time together.  Once you find the right person, you may never need to interview another agent again, as many agent-client relationships are built for life!